Tailored Solutions for Legal Problems
Get expert legal advice and the best results on your cases in the areas of family law, probate law, estate planning, traffic law, and real estate law.
Winning Cases for Our Clients Since 1992
The Law Offices of Larry J. Keller have been serving Waterloo and Monroe County, IL, with legal services since 1992. Primarily handling legal matters in the areas of family law, probate law, estate planning, traffic law, and real estate law, we will fight to get you the best results possible for your case at a fair and reasonable fee. Furthermore, our team of experienced legal experts keeps our clients informed every step of the way through their cases.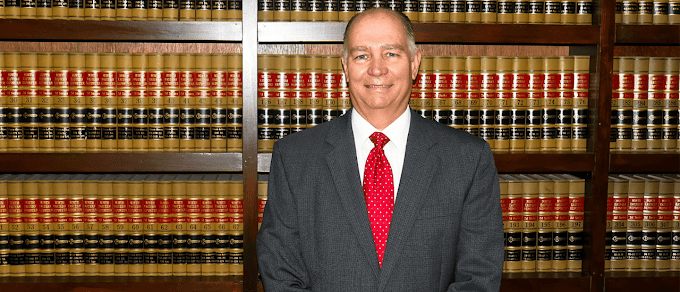 Family Law
Expert legal counsel for family law matters such as divorce, child support, adoption, and more.

Probate Law
Navigate the complex probate process with the help of our experienced legal experts.
Estate Planning
Comprehensive succession plans to help you pass your legacy and wealth on to the next generation.

Traffic Law
Resolve even the toughest traffic and traffic-related criminal cases with our legal support.

Real Estate Law
Get strategic legal advice from an experienced attorney on all aspects of real estate up to and including investment and development.
Experience and Expertise

For more than 30 years, residents of Waterloo, IL, have put their faith in the expert attorney services provided by the Law Offices of Larry J. Keller. Our team has distinguished experience and expertise in tackling various legal issues.
Client-Focused
Client satisfaction is our top priority at the Law Offices of Larry J. Keller. Our dedicated team provides ample resources, sound advice, and personal attention to clients. We won't rest until we win it for our clients.
Up-to-Date
We are leaders in adopting a modern legal care approach. Our team stays up-to-date with all the latest legislation and legal developments to strategically craft sound defenses and solutions.
Rebecca Jobst
Larry is a very kind and hard working attorney. He is helping me with my family estate and has given me a lot of knowledge. Thank you for sticking with me through this difficult process.
Jacky Holman
Great lawyer! He was willing to help me and I really thank him for that. He cares for the person and what is right and not about the money. Also reasonable fees. He keeps you updated and lets you know what's going on and what he needs to work your case. Great person in general.
Ron Jones
Mr. Keller is very knowledgeable and most importantly does exactly what he says he will do. His work is always done when and as promised.
Brett H.
It was a pleasure working with Mr. Keller. He is very knowledgeable about estate law, and his work product is both thorough and timely. He also did an excellent job keeping us informed about relevant timelines.